Welcome Back!! SEAN GREENE, PA-C!

Sean has returned home from his year-long tour in Afghanistan!
After some much needed R&R time with his family, he has returned to Piercey Neurology! He started seeing patients again October 1st! Welcome back to Piercey Neurology Sean!


One Year Anniversary of Piercey Neurology!
PIERCEY NEUROLOGY LLC opened February 1, 2011. Exactly one year ago. We opened to change the course of health care. We are proud of our accomplishments and eager to meet the challenges ahead. Change is not an event, it is a process. With the help of friends, coordination with other professionals and with unabashed determination we continue to grow an organization that strives to cure Neurological disease.

Every day I am completely excited to get to work. Weekends, I look forward to Monday!

My only regret this year is that I failed to convince The Corvallis Clinic PC to allow PIERCEY NEUROLOGY LLC to share your medical records, securely, in real time and with available technology. The current process is suboptimal and cumbersome. None the less, I have not given up because communication and coordination is a 'no brainer!' I have not given up on this because, for me, that would be the same as giving up on my patients…not an option.

January 20, 1961 President John F. Kennedy gave this inaugural address. 51 years later the words still hold significant meaning not only on a national level but on a community level as well. Our community!

Thanks for a great year!

Together we can unleash the cure! TM

Best regards,

Dr. Piercey


---

NOVEMBER
ALZHEIMER'S AWARENESS MONTH

I am surrounded by truly phenomenal people!

This is probably why I am so optimistic so much of the time.

You have met my office staff. I hope you will agree they are an amazing and dedicated group. This is one group, working together, dedicated to our common purpose of quality patient care on so many levels.

Now it is time to roll out AMPLE HEALTH and introduce you to a new group of dedicated healthcare providers who share our common purpose to continue quality patient care when a higher level of care is needed than can be provided at home.

Welcome to our home!

I could not be more excited to announce the opening of AMPLE HEALTH during November, which we all know is Alzheimer's Awareness Month!

Dr. Spann and I met, probably 10 years ago. Our kids were young and we spent many afternoons hanging out in Central Park while they played together on the toys. Our conversation seemed to always circle back to patient's unmet needs. Top on the list was the need to provide the quality, personalized, home based care for our patients. Patients deserve the best of care. Families must feel comfortable and confident with care. We often talked about how most home facilities are owned and operated by folks without any medical experience and how this did not make any sense to us.

Like I said, this is 10 years in the making. Our kids are now older, the oldest ones are in college, Dr. Spann's wife Stephanie, and my husband, Rick are on board as they too share our commitment as we fulfill this unmet need.

Our home care is unique because we are physician operated. In addition, our respective specialties, Emergency Medicine and Neurology, bring together a perfect combination of knowledge and expertise to provide our patients with the best care. Of course, we cannot do this alone. Once again we have surrounded ourselves with dedicated, caring, totally amazing licensed care givers with years of experience to assist us in caring for our patients.


Hope you will check us out!
http://www.amplehealth.com/index.htm
---
OCTOBER 2011
PIERCEY NEUROLOGY IS GOING GREENE!
Greetings!

Fall is here and the leaves may be turning shades of orange and red Piercey Neurology is seeing Greene.

I am personally, absolutely thrilled, to welcome Sean Greene PAC to Piercey Neurology!
Since opening our doors in February 2011 we have received overwhelming support from every direction we turn.

As a result, we have been working hard to meet the day to day needs of our patients.

Do we meet these needs 100% of the time? No…however that is our goal.

Our goal is to remain committed and
focused in order to meet our objectives 100% of the time.
·
A clinic that runs efficiently.
·
A clinic whose focus is to meet the demands of everyday patient care.
·
A clinic that rises above the current medical economic storm while focus remains on best medical
practice.
·
A clinic that partners with businesses who are involved in your health care while not allowing those
businesses to dictate your medical care.
·
A clinic prepared and willing to create and expand services to address the unmet needs of our patient
population.
·
A clinic that is environmentally sustainable.
·
A clinic that offers Point of Service Care.
I am passionate about Neurology!

I take ownership and responsibility, knowing you personally, to work towards these goals.
Towards this end, I understood early on I needed help.

I am so excited to announce, not only have I hired a Physician's Assistant but that the Physician Assistant is Sean Greene PAC!

Sean started working in Corvallis about the same time I did, well over a decade ago.

As a result, through our respective clinics, Sean and I have known each other and have been coordinating patient care for years.

He is top notch!

His focus has been Internal Medicine but the transition to Neurology will be a great opportunity for him and better yet, a wonderful asset for you, our patients!

There is so much more to come on this new direction.

We will keep you posted.

Best Regards,
Dr. Piercey
---
---
Like our sign?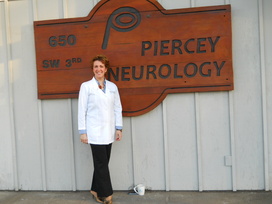 As with pretty much everything we do here there is a story behind this sign. I bought the building, yes, on a whim, from the nicest couple of vets who grew out of the space and moved to a beautiful location down the street. In the spirit of recycling, reusing and overall sustaining...Rick, my husband, turned the sign over and in our garage over several day carved the sign you see today. It was really quite clever. He printed out PIERCEY NEUROLOGY on a plain sheet of paper and cut out the letters then enlarged them by shining a light through the relief. Definitely using his brain!
Thanks bud!
---
October 2011
STAYING ON MESSAGE:
OUR HEALTHCARE SYSTEM...
YOUR HEALTH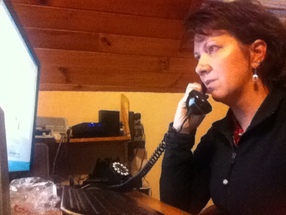 I saw the movie Moneyball this weekend! I loved it!!
I don't know much about baseball.

Many, many, years ago, trying to reassure a very nervous patient that his tremor was a benign familial tremor and not Parkinson's disease, I told him he was batting a 100!

After he nearly fainted, I learned: it's batting 1000!

Really, the bigger lesson: stick with what I now.

You will all be happy to hear I have not used a sports analogy since!

I loved Moneyball because there was a big problem, lots of money was at stake and the main characters of the film were able to combine decades of experience with logical approach to solve the problem.

True to life, most of the characters in the film approach the problem by trying to optimize the current standard approach.

True to life, change is hard.

True to life, change is gut wrenching hard.
Stating the obvious: Our healthcare system does not meet the needs of patients and as a result patient's health is at risk.
The current trend is for adoption of
Coordinated Care Organizations (CCO) and Accountable Care Organization (ACO) models.

I have studied these and to me they are just another HMO.

An attempt to optimize the 'standard' approach.
It is my observation to change healthcare fundamentally we are not going to be able to rely on our elected officials, insurance companies, hospitals or large organizations to guide us. Rather, committed and creative Physicians, Providers and other Experts will need to take ownership of your Health Care on multiple levels.

Medicine needs to be about delivering Healthcare Services in a user friendly, efficient and cost effective way.
I am lucky to be surrounding by amazing Providers. This past weekend I met with an expert in the field of language and communication.

I learned so much!

More importantly, doors were opened and resources were dedicated to my dream of being able to provide patients with super cool tools that will allow them to communicate when their disease has taken spoken language away.

Tools that are accessible, affordable and super cool!
We have started remodeling to accommodate optimal services for patient needing memory evaluation.

We are hoping to coordinate with others in the community to provide our patient's with the best, most efficient and cost effective care.

Wish us luck, and if you have any suggestions send them my way!
At the risk of sounding sappy, we really do need to roll up our sleeves, get creative and work together to improve the health of healthcare!
Best regards,
Dr. Piercey
---
Our Graduate!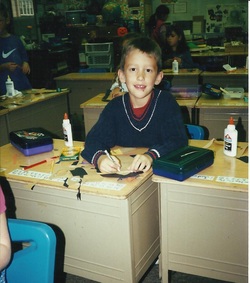 Last week, my oldest son Zak graduated Marist High School! One down, two to go!

It's crazy how fast kids can grow up. It seemed like just yesterday that I was dropping off little Zakky to his first day of kindergarten, and here I am watching him turn into a smart and handsome young man.

After four years of a great education at Marist High School, Zak is off to Seattle in the fall to attend Seattle University: his college of first choice! All off my friends and family members are very excited to see Zak venture out of the Olson-Piercey family nest into the big world (although this excitement is shared with a feeling of worry because Zak has always been known as a home-body!).

Besides Zak, my other two kids are also doing great! My daughter Shayla recently finished fifth grade at St. Mary's School in Albany, and is planning on attending sixth grade there once September rolls around. My son Simon completed his sophomore year at Marist High School (before I know it, he'll be graduating too!). He took home two academic awards this year, the award for most outstanding student in his biology and Spanish class.

I am very proud of all of my outstanding kids and I am positive that they will grow up to do great things!

In other news, work here at Piercey Neurology is going great! I recently hired new employees to help me with the huge tasks that need to get done on a consistent basis.

Best regards,
Dr. Piercey
---
Mrs. Obama, Welcome to Corvallis!
Mrs. Obama,

We are so glad you are here and hope you like our great little city as much as we do!
Please do not hesitate to stop by PIERCEY NEUROLOGY we have a warm friendly staff and coffee is always available.

Our clinic is all about unleashing the cure, all about science, but we never forget that optimal health is achieved, ultimately if patients recognize their talents, dreams and purpose. We all have a purpose.
Our clinic shines light on local talents and dreams. We have a super interesting water fountain made by retired CH2M Hill Engineer and his buddy, a cookbook from my friend, local food guru and artist, Jan Roberts Dominguez, pottery from Pozniak Pottery, books from Grassroots Bookstore, art from several talented artist and so many more examples by so many talented folks! It is my personal hope that by filling my office with such amazing, unique and beautiful items it will inspire patients, family and friends visiting PIERCEY NEUROLOGY to unleash their own talent and purpose.

Mrs. Obama whether or not you decide to come for a visit, I hope you and your family have a wonderful vacation!

Best regards,
Dr. Piercey


---
This little guy is trying to convince me he is a service dog! :)
Live your dream! Anything is possible!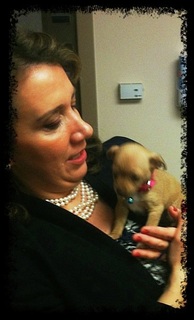 ---
Healthcare and Your Health: What is your vision?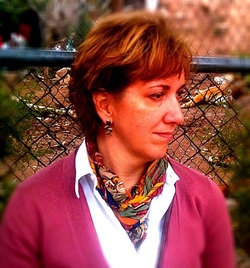 Time to update our site!
It's been busy around here and we are enjoying every minute.
Over the past three months and especially in the past few weeks we are advocating for you.

We are focused on providing you the care we expect for ourselves and for our family members.
My personal goal is that your medical information is available and coordinated within our medical community, in a manner that benefits you while ensuring your privacy.

That your health information is coordinated among providers so when you see me in clinic or another provider at another clinic, we are all on the same page.

That we all have access to your recent laboratory studies; access to recent recommendations provided by this specialist or that primary care provider.

We need this communication so we coordinate your care together, so we provide you with the optimal medical recommendations you deserve.

So you receive the same care I envision for myself and for my family.
This is one of those projects, that when I started in, was so logical, I thought it would be a 'no brainer!' After these months of persistent requests to coordinate your care, I am now well versed in the 'business' of health care.

The reality is, at times, it more about retaining your health care dollar rather than maintaining your health.
I am a doctor, but I've been a patient.

My son required a major medical procedure when he was 15 years old. This is all a closed chapter; he did great and is graduating high school in a few weeks!

I think back, it was so important that his primary care provider, local orthopedist and subspecialist orthopedist were all communicating; were all on the same page.
I thank the majority of health care providers and organizations in our area for coordinating care in 'real time' so that together we can all work together for you, our patient.

As for those who place barriers…
I am here and I am here to stay! I will stop advocating for my patients when their health care service needs are met and when we, together have unleashed the cure!
Best regards,
Dr. Piercey

---
We all have hidden talents

.


I made this shirt to save a chicken. It's a long story and unfortunately, didn't work...I guess you can't win 'em all.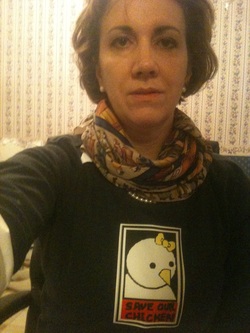 Kelly,
Thanks for the great idea of offering stylish wide soft scarves to protect from the harsh cold wind/air.

Triggers that can set off Trigeminal Neuralgia pain.
We would love to sell them at the PIERCEY NEUROLOGY LLC Store!

Our store will 'go live' on April 30th. We are so excited!
We have already gathered a bunch of really useful items for our PIERCEY NEUROLOGY COMMUNITY.

Our antennas are up as our interest peaks, finding and sharing, those things our patients and families will find useful, environmentally friendly, and valued priced.

We want to help you make every experience matter!
Any item provided by a PIERCEY NEUROLOGY vendor, that's you
J
, will be offered in the PIERCEY NEUROLOGY LLC Store located in our clinic and on the web site.

The price of each item will be mutually (you & us...mostly you) agreed upon. When your items sell, you will be notified and provided 70% of the sale.

That is pretty good. We will deposit, every penny of the remaining 30% into a PIERCEY NEUROLOGY FOUNDATION account. When we have enough $ in the account, our PIERCEY NEUROLOGY FOUNDATION Board will start using it for things like...Unleashing the Cure!
Our Board is in the process of forming.

We are finalizing this and that. Let's just say, when complete, probably next week, it will be made up of really terrific people; each with a unique talent they are willing to share!
This year's philanthropic theme is language augmentation. Aphasia, loss of language function, is not only very frustrating it results in significant disability and social isolation. If I lost my ability to talk…let's not go there…Rather, wouldn't it be great if our PIERCEY NEUROLOGY COMMUNITY conquered aphasia?!
Thanks again for helping to unleash the cure!

Dr. Piercey
---
APRIL 9, 2011
PIERCEY NEUROLOGY LLC

TAKES TO THE CITY AND TAKES TO STREETS!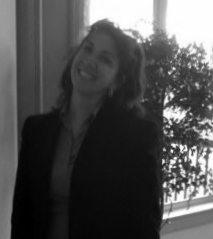 So much going on!

Thank you Congress for the 11th hour budget comprimise! I was awake and on the edge of my seat until our President signed that darn thing.

Now, it is my hope we can offer those hard working politicians, on both sides of the aisle some positive feedback so that maybe they can get from point A to point B more easily next time. Let them know we appreciate a spirit of cooperation!


CONGRESS,
WE AT PIERCEY NEUROLOGY LLC, APPRECIATE YOUR SPIRIT OF COOPERATION.
WE ARE ON THE SAME TEAM. WE SHARE A COMMON PURPOSE.
GOOD JOB ON THAT VOTE LAST NIGHT AND KEEP UP THE POSITIVE MOMENTUM!
DR. PIERCEY & TEAM

Not only has it been a busy weekend for our nation's leader but it has been a busy weekend for us here at PIERCEY NEUROLOGY LLC! I am covering Southwest Washington Medical Center's Neurology Service for the weekend. I am grateful for the invitation and have enjoyed spending time with my Washington colleagues. It is priceless discussing how we as Physicians can (and will) take back this thing called healthcare!

While I am in Washington, my family is joined by my staff and their families to support patients by participating in the Multiple Sclerosis Walk in Corvallis. This morning I awoke to a text from my Medical Assistant Char, "Nathanial is with me for the walk, Anything for our patients." Yes! Anything for our patients. Thanks gang...I am speechless...


Finally, because I believe in dreams; please help us support, Chef Kimber Hoang. She has entered a recipe contest and the winner travels to Chicago to the NRA. I have to admit when she first told me about this I thought of the other acronym for NRA. However, she will, if victorious, represent our community at the National Restaurant Association. I know Kimber from her restaurant. She works long hours but always has time to stop and chat. I admire her!
Good Luck Kimber, I hope the PIERCEY NEUROLOGY Community has time to read your story and vote! I did!
http://www.chefuniforms.com/pages/misc/contestant.asp?ce_id=58

I better get back to work, patients to see, charts to sign...oh, and yes gotta scan those incoming patient records!

All my best,
Dr. Piercey
---
APRIL 6, 2011

Albany OR, Parkinsons Support Group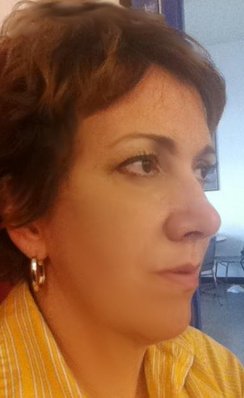 Okay gang!
Get ready to roll up your sleeves, we have work to do.
Thanks for inviting me to speak at your support group TODAY! It is something I look forward to each year or so.
This year it is going to be a 'Town Hall' format, without the hecklers that seem to grab the attention of media. However, a heckler or two would only spice things up :). It all works.
There are 6 pillars are Parkinson's I want to discuss...loosely. I want to hear what concerns you most and what services you find most helpful or would like to have. I want to listen so that we at PIERCEY NEUROLOGY LLC can get to work to facilitate your ideas into a comprehensive action plan!
Finally, we will carve out some time to talk about health care in general. No debating, only positive constructive conversation. We are all on the same team. We are all in this together.
TOGETHER WE CAN UNLEASH THE CURE!
See you at 2pm!
Dr. Piercey

PARKINSON'S SUPPORT GROUP
ALBANY OREGON
MENNONITE VILLAGE
LAKESIDE CENTER
CONTACT DON FOR MORE INFORMATION: 541-928-2648

---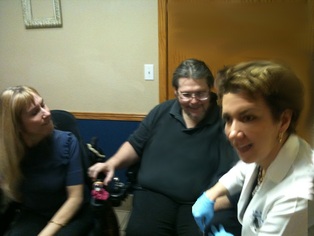 Just a couple of people who inspire me
by managing pretty darn well!
---
FEBRUARY 14, 2011:
PIERCEY NEUROLOGY 101: PARKINSON'S DISEASE
Denise,



Thank you for sharing this excellent You Tube Video with
pierceyteam@pierceyneurology.com
I hope it is helpful to our Piercey Neurology Community!
As a side note, 10 years ago, the evening after taking my Neurology Board Exams, I had the pleasure of dining with Dr. Aminoff.

Great guy and smart as a whip!

At the end of dinner he gave me a book he wrote, Neurology and General Medicine.

I asked him sign it, he did but laughed at the request.

I hold this book near and dear.
I hope everyone out there has a great week and finds time to exercise!
Best regards,
Dr. Piercey
---
February 1, 2011: Piercey Neurology opens its doors!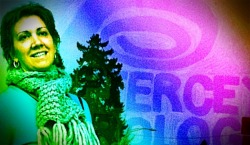 AWAY WE GO!

Today is the day, February 1, 2011.
We are opening our doors, to you!

I am excited to get back to work.
As I reflect on this opening I know I am luckiest person around.
Lucky for the support I have been given.
Lucky for my amazing staff...my truly amazing staff!!
Lucky, that when I was a young gal, I decided, for whatever reason, to become a Neurologist. It is because of that decision, I spend my days doing what I love:
Studying the brain (pretty cool!) and working with my patients.

LIFE IS GOOD!
---
January 1, 2011, Happy New Year, from my crew!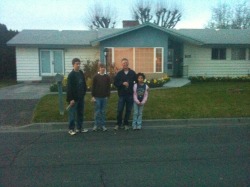 As I work on a New Year's message it is time to extend a huge thank you to my family.
My kids, Zak, Simon, Shayla and my husband, Rick.

Soon, many of you will receive a note in the mail from PIERCEY NEUROLOGY.
This is not your usual bulk mailing! Like everything so far at PIERCEY NEUROLOGY this is the crew getting things up and running.
Zak printed 1000 announcements, which if all goes well, will be mailed out today!
Simon and Rick printed the envelopes.
Finally, thanks Shayla! She busily labeled candy bars, water bottles and calendars with the PIERCEY NEUROLOGY logo.

Soon, the crew is back to school and I hope to hire two medical assistants, an office manager and a physician assistant or nurse practitioner.
If you think you have what it takes to join our team, email us at
rolson@pierceyneurology.com
. We look forward to hearing from you!

Only my best,
Dr. Piercey
---
December 22, 2010
Happy holidays and a Very Healthy New Year!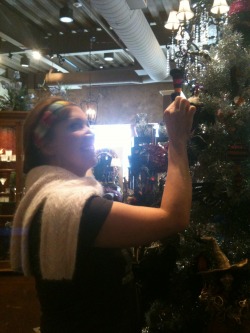 Happy holidays!

A couple of months ago, I started a journey, one I hadn't really planned. Normally I like a plan!

Rick, my husband, came home one evening and suggested we buy this clinic he drove by earlier in the afternoon. Without hesitation I was on board, things fell into place and the journey began.
I have always dreamed of starting a clinic.

The ability to focus on neurology while incorporating a bunch of ideas I lay awake at 2 o'clock in the morning thinking about.

A combination of what has worked well for patients as they manage day to day and ideas to help tear down the barriers they still face.
This holiday season has been my personal version of, 'It's a Wonderful Life.'

I cannot begin to thank all the people who have offered and lent their support!

It really is heartwarming.

I thank everyone at the Corvallis Clinic and Good Samaritan Hospital, not only for the past ten years but also for the cooperation to make the focus of this transition on providing the patients seamless care. I am so glad we share this as our common purpose.

Finally, I extend a big thank you to my patients. I have been especially touched by the many kind notes and well wishes. Corvallis is my Bedford Falls!
I look forward to the future and thank you in advance for tolerating the unexpected

but inevitable bumps in the road.

Please let me know your thoughts; what is going well, what is not.
Best regards,
Dr. Piercey
---
Friday, November 26, 2010

Welcome to Piercey Neurology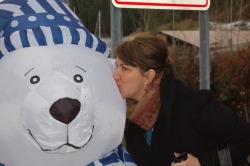 I am Dr. Piercey and this is my little adventure. Whether you are new to the practice or someone I have known forever, I am glad you are here!

I was born in Salt Lake City and was educated in parochial schools. Maybe this is where I sharpened my skills at questioning authority? Moved to Oregon for a summer job and met Rick! We've been married 19 years, have 3 kids and I could not be happier to have him partner with me to create what I hope to be is the most comprehensive neurology experience ever! I graduated with a Bachelor of Science in Chemical Engineering from Oregon State University and then off to Portland where I completed medical school at Oregon Health Sciences University. Internship was completed at Providence Hospital in Portland, thanks Providence, it was fun! Finally back to OHSU for neurology residency and spent my final year as Chief Resident both an honor but also a lot of work. Trust me no group is ever entirely happy with any call schedule, except maybe no call schedule! Despite all that, I am grateful for the lifelong friendships made during those exhausting and challenging years. I spent the next ten years with the Corvallis Clinic. I enjoyed every moment but now it is time for a change. It is time to leave the security of a large group and venture out. Form a new team, new friendships and preserve those relationships already established and valued. It's all good.

I am Dr. Piercey, our team is Piercey Neurology, and we are dedicated to you. You are the priority, from diagnosis, to education, to treatment and finally to unleashing the cure!