ALLEN BROOKS, MD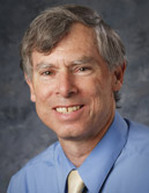 Dr. Brooks joined Piercey Neurology in February of 2013. Dr. Brooks is extremely well known to the area. He retained his own private practice in Albany and has provided superb neurology care.
Dr. Brooks
received his Doctor of Medicine from OHSU and completed his residency at UC Davis. He holds numerous reputable professional associations and certifications. He has also authored various publications focusing on neurology. The experience that Dr. Brooks brings to Piercey Neurology is immeasurable and we are honored to have him as part of our team.


PROCEDURES:
Dr. Brooks has vast knowledge in the field of neurology. He see's patients for various neurological needs and also performs Electomyography's (EMG's) to test nerve responses.
HONORS AND EDUCATION:
HONORS:
- Member of CME Committee, Albany General Hospital





- Board Member, Quality Care Associates IPA





- Chairman of Credentials Committee, Albany General Hospital





- Secretary Treasurer, Specialty Care Associates IPA



- Chief of Staff, Medical Executive Committee, Albany General Hospital



- Vice Chief of Staff, Medical Executive Committee, Albany General Hospital





- Board Member at Western Oregon Individual Practice Association



- Medical Executive Committee, Albany General Hospital
EDUCATION:
- University of California, Davis
Neurology Residency
Internship

- University of Oregon Health Sciences (OHSU)- Oregon State University