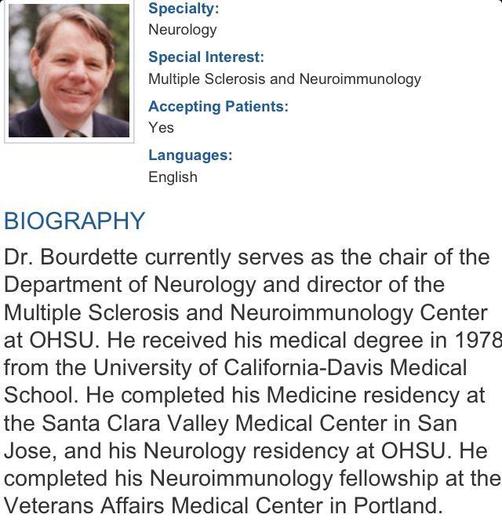 I'm in Bend, Oregon today! So excited to meet with patients tonight and talk MS!
The highlight of my day so far was sitting down with my pal Dr. Bourdette, Chair of OHSU Dept of Neurology. We explored ways to coordinate and provide you, our patient, with the highest & most comprehensive neurology care!
Thanks Dr. Bourdette!
-Dr. P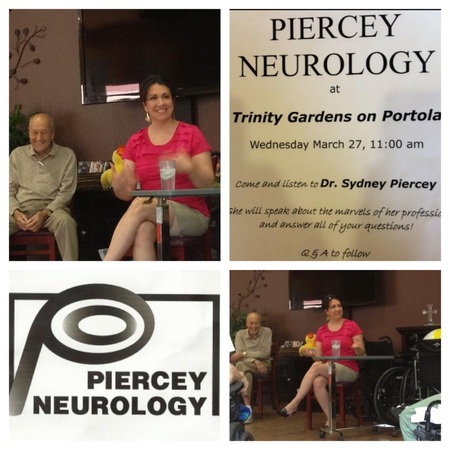 Thank you Trinity Gardens, Palm Desert, California, for inviting me to speak about the 'marvels of my profession!' Special thanks to Jim and Brooke for coordinating the visit. When we start Piercey Neurology-Palm Desert I know who to call for help!
That is Ted in the background, he kept me laughing the entire time. I had so much fun! I stayed the afternoon and made an exercise video with Valentine, age 89. It still requires some editing but I cannot wait to post it!
-Dr. Piercey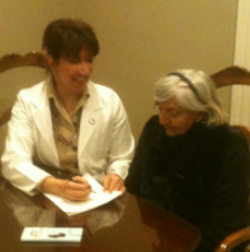 This is my Mom :) Yeah!!!
First Lady Michelle Obama,

The stories you shared at OSU graduation were amazing, so personal, yet so universal. I was especially moved by the stories you shared about your father's diagnosis of multiple sclerosis, his journey and his strength, the course of the disease and his unwavering spirit.

As a Neurologist, I witness similar journeys through the lives of my patients every single day. Just as your father has been your inspiration, I find so often, my patients are mine.

Today, we are so lucky medicine has afforded advancements in early diagnosis and treatment that I assume were not available to your dad. Despite these advances, multiple sclerosis continues to weigh heavily on my patients.

My patients with multiple sclerosis are strong but they need our support, not only with healthcare but with fair employment practices. My patients are tough, sometimes never letting on they have MS as they work alongside their coworkers. My patients persevere, but just like your dad, the long work hours take a toll as MS can be unforgiving.

Recently in Corvallis, the Hospital reported $10 million in losses and as a result restructured the nursing schedule. Nurses are now reportedly only going to be offered 12 hour shifts. Ouch! I will argue that a 12 hour nursing shift is not a great idea from a patient centric model in general. Further, if you have multiple sclerosis, the added hours may present an impossible barrier in maintaining employment. It is my hope that some, or all, of the hospital board heard your speech, I mean really heard your speech, and will reconsider their position.

Finally, I know you are busy but I hope one of these days you will be able to carve out some time to visit us here at PIERCEY NEUROLOGY LLC. We have amazing staff, truly amazing patient's and together we can unleash the cure!

Best regards,

Dr. Piercey (OSU, Class of 1991, Go Beav's!!)


Simon! I am so proud to be your mom!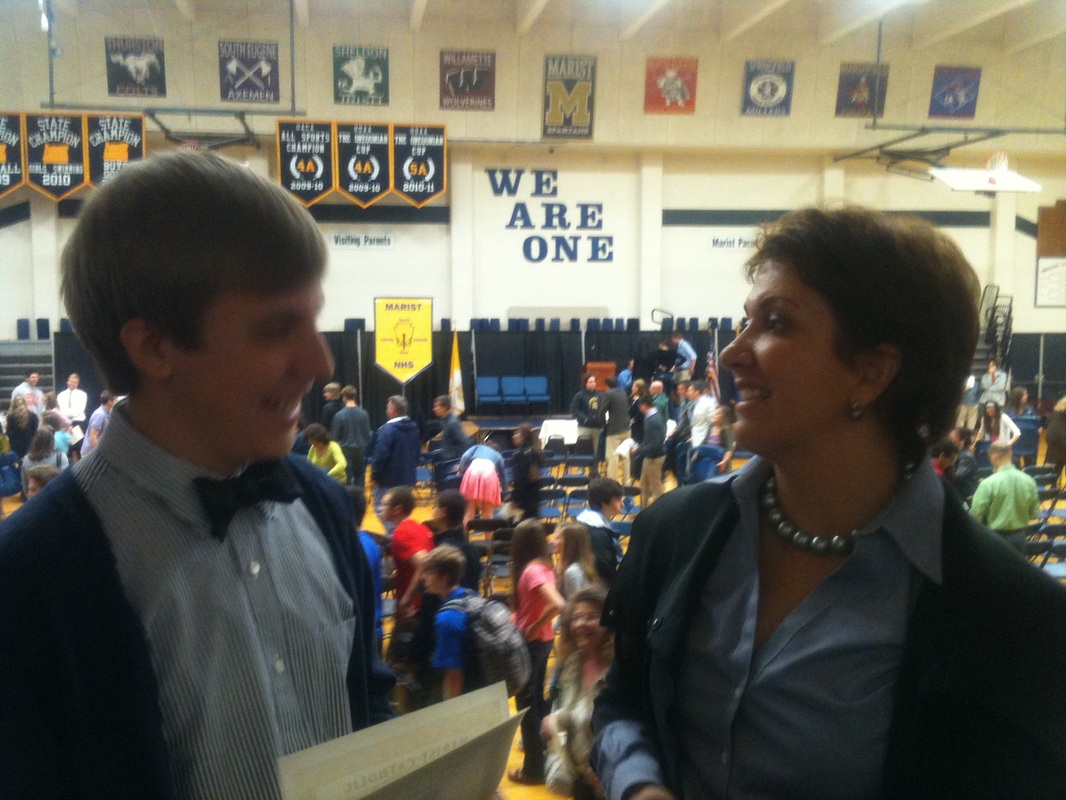 Many of you have met Simon. He is no stranger to PIERCEY NEUROLOGY as he has a special knack for technology.

Last week he took home a bunch of awards for academic
excellence. I am so proud of that guy. His hard work and dedication is paying off.

I hope that he never gives up on his dreams; that he keeps focused on his vision of a better tomorrow; that he gives a voice to those who are not heard; that he picks himself up when, inevitably, things don't go his way; and that he laughs, at least once, every day.

My wish for Simon is the same for you. Pursue your dreams, never give up hope, help other folks out when they struggle, stay strong in the face of adversity and laugh like you mean it every day!

Best regard
Dr. Piercey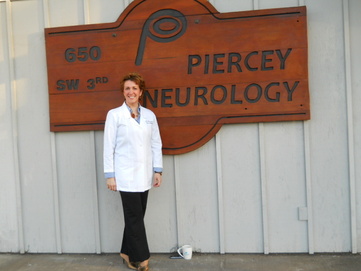 DR. PIERCEY'S PAGE
Neurocognitive Center Now Available
!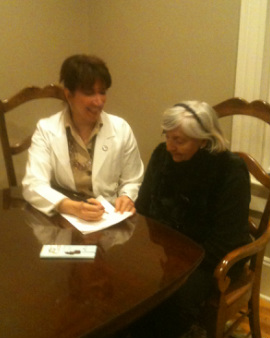 Yup! This is my mom :)
I am so pleased to announce the opening of our Neurocognitive Center at PIERCEY NEUROLOGY!

There has been a longtime unmet need in our community and in our country for high quality and more efficient cognitive testing. The "one size fits all" testing approach is simply outdated. You deserve accurate, convenient, Point-of-Service care. At PIERCEY NEUROLOGY, our neurocognitive testing approach provides all that!

Whether it is evaluating an early memory complaint or assessing Alzheimer's disease we are employing the most advanced tools to tailor memory assessment to you, the individual. We are also able to specifically tailor memory assessments for patients with Parkinson's disease, Multiple Sclerosis, Stroke, Concussion, Attention complaints and Epilepsy.

With accurate and convenient memory assessment we can assess and treat cognitive deficits earlier, before a patient's disease has progressed too far. We can track memory over time, optimize management and improve quality of life. By identifying a memory deficit early, we can potentially find a reversible cause for the memory decline when applicable.

Few things matter like our memory. Memories are at the core of our independence. This is why the PIERCEY NEUROCOGNITIVE CENTER has been a long time dream of mine. I am so delighted to be able to provide this service to our country, our community, medical providers and patients!

Together we are unleashing the cure!

Best Regards,
Dr. Piercey


Piercey Neurology Lab Now Open!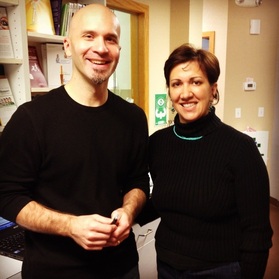 I could not be more excited to announce the opening of the PIERCEY NEUROLOGY LAB!

This lab has been a work in progress for quite some time, but the Piercey team has worked long and hard to get things up and running!
Point of service care is our focus and it is our goal to provide the best patient care and convenience.

We have partnered with
Quest Diagnostics
to provide the best patient testing and information services. Now our patients will be able to get any blood work needed without having to make an extra trip!

Thank you to all who have worked together to provide the best health care services to our patients.


TOGETHER WE CAN UNLEASH THE CURE!!


Best regards,
Dr. Piercey