---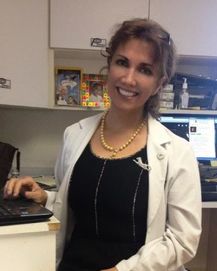 Dear Patient,
I am writing to inform you that effective, April 15, 2017, I have decided to close my practice.
If you require assistance in finding a new Neurologist, I recommend The Corvallis Clinic Neurology Department. Other options are available; you may want to coordinate this decision with your primary care provider or health insurance plan
. For our Release of Records form, click the brown button below.
If you do not contact us with a formal request or need your medical records at a later time, they will remain on file, safely and confidentially for at least 10 years, as per federal laws, and may be requested from: Plaza Professional Center, Attn: Piercey Neurology Medical Records, 305 C Ave, Corvallis OR, 97333, Fax 541-207-3232.
If you have any questions, you can contact Kimberly Jackson, here at the practice, her email is
records@pierceyneurology.com
.
The past 17 years practicing Neurology in Oregon has been amazing. I appreciate the opportunity to have shared so much heartache and joy with so many of you. It never ceases to amaze me how precious each day is and it is for that reason I am returning to my home state of Utah to afford more time with my mom and the rest of my family. I will miss you all tremendously.
If you do not already have an appointment to see me, I wish you health and happiness!
Sincerely Yours,
Dr. Sydney Piercey
---
---
Please click the button for our Release of Records Form. Use this form if wanting records for yourself.

You may email the completed release to:

records@pierceyneurology.com
We understand that the news of Piercey Neurology closing is going to create various concerns and questions. We have compiled some information for you, to facilitate this transition. Please feel free to call our office should you have any unanswered questions.
APPOINTMENTS
: We are no longer scheduling any new patients or routine appointments.
If you have an appointment scheduled after April 15, 2017, those appointments have been cancelled, please follow up with your PCP or other provider.
MEDICATIONS
: If you are on a scheduled medication, we will refill a one month supply up until March 15th. For all other medications, we will refill a 3 month supply from now until closure. Please contact your PCP or other provider for refills after this time.
REFERRALS
: If you require a referral to be sent to another provider, please call our office, select option 3 and leave a detailed voicemail with your Name, DOB, Phone Number and the providers information of whom you would like to be referred to, this is a confidential line. Before contacting us with the provider that you would like to be referred to, we ask that you check with your insurance company to see if that provider is in network and accepting patients.
MEDICAL RECORDS
: If you require your medical records to be forwarded to your PCP or new provider, please contact us via email at:
records@pierceyneurology.com
and include your name and the providers information. When forwarding records to another provider, they are sent under continuity of care and of no cost to the patient. See below for information on record fees when released to the patient.
BILLING / PAYMENTS
: If you have a balance on your account, we ask that you remit payment as soon as possible. You may call us and select option 6 to speak to our billing department. We accept all major credit cards and can take your information over the phone, to expedite your payment.
---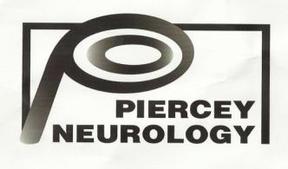 Medical Record Fees
Medical records released to the patient (when not sent to another provider under continuity of care) have an applicable fee of $10.00 for the first page and $.50 for each page thereafter. This fee will be calculated once your records are combined.Please send us a completed release of records request if you are requesting records to be released to you.
If you would like your records sent to your new provider or your PCP please let us know, we will forward your records to your provider. You may request this by calling our office or via email at
records@pierceyneurology.com
***With the high volume of referrals and records being requested, your request for records and /or referral may take up to two weeks to complete. If your new provider does not have records after this time frame, please call our office to check the status of the request.
---
---