PIERCEY NEUROLOGY'S PHYSICIAN ASSISTANTS


---
JAIME CONWAY, PA-C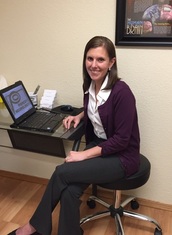 Jaime became part of the Piercey Neurology team of providers in January 2015. She completed her Physician Assistant studies at OHSU, and worked in Urgent Care prior to joining Piercey Neurology. Jaime has had many roles in the medical field as she worked her way up to becoming a PA.
PROCEDURES:
Special interest in headaches / migraines



HONORS AND EDUCATION:
-

Board Certified Physician Assistant

-
Certified in BCLS (Basic Cardiac Life Support)- Oregon Health & Sciences University (OHSU)
Master of Physician Assistant Studies - 2013
- Oregon State University
Bachelor of Science with Summa Cum Laude honors - 2005
CONTINUING MEDICAL EDUCATION:
- American Headache Society's 58th Annual Scientific Meeting- American Headache Society's 2015 Scottsdale Headache Symposium

​- 2015 Mayo Clinic Headache Symposium​PROFESSIONAL MEMBERSHIPS:- American Headache Society
---
JOHN TAYLOR (J.T.), PA-C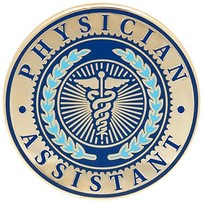 John Taylor, who we all refer to as J.T., joined Piercey Neurology in August of 2012. J.T. has over 21 years of experience in the medical field!
He has earned a double Masters Degree in both Physical Therapy and Physician Assistant Training. He worked in NSU (Neurosurgery) in Bend, OR before joining our Team. He is a very smart guy! Piercey Neurology has not been the same since his arrival!
Dr. Piercey and J.T. work side-by-side to provide exceptional medical care. They are a great team, his skills and personality are an asset to Piercey Neurology. J.T. is always doing various tasks around Piercey Neurology to aid in our growth! He is our go-to guy!
PROCEDURES:
General Neurology consultation and follow-ups
Durable Medical Equipment

Various tasks throughout Piercey Neurology



HONORS AND EDUCATION:
-
Board Certified Physician Assistant
- Certified in BCLS (Basic Cardiac Life Support)
- Board Certified Physical Therapist
- Touro University
Masters of Physician Assistant Studies 2010
- Chapman University/Children's Hospital of Los Angeles
Masters of Physical Therapy 1990
- Southern Utah University
Bachelors of Science in Biology 1998

Minor in Athletic Training